The Board of Directors is composed of 9 Directors and consists of: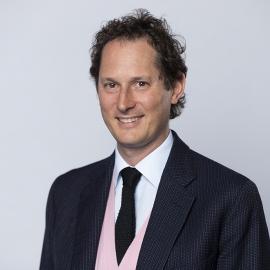 John Elkann
Chairman and Chief Executive Officer
John Elkann is Chairman and Chief Executive Officer of Exor N.V., Chairman of Stellantis N.V. and Chairman of Ferrari N.V. (interim CEO since 10 December 2020).
Born in New York in 1976, Mr. Elkann obtained a scientific baccalaureate from the Lycée Victor Duruy in Paris, and graduated in Engineering from Politecnico, the Engineering University of Turin. While at university, he gained work experience in various companies of the Fiat Group in the UK and Poland (manufacturing) as well as in France (sales and marketing). He started his professional career in 2001 at General Electric as a member of the Corporate Audit Staff, with assignments in Asia, the USA and Europe.
John Elkann is Chairman of Giovanni Agnelli B.V. and Chairman of GEDI Gruppo Editoriale S.p.A.
Mr. Elkann is also Chairman of the Giovanni Agnelli Foundation and a member of MoMA.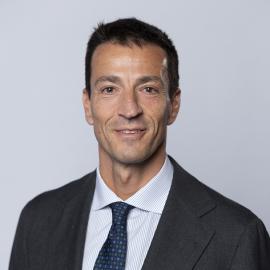 Alessandro Nasi
Vice Chairman and Non-Executive Director
Alessandro Nasi was born in Turin (Italy) in 1974; he grew up in New York and then returned to Italy where he obtained a degree in Economics at the University of Turin.
He started his career as a financial analyst in several banks, gaining experience at Europlus Asset Management - a division of Unicredito in Dublin - Pricewaterhouse Coopers in Turin, Merrill Lynch and JP Morgan in New York.
He then joined JP Morgan Partners in New York as an Associate in their Private Equity Division.
In 2005 he joined Fiat Group as a Corporate and Business Development manager, heading the APAC division. In this role, he was involved in supporting the activities of the Fiat Group sectors in developing their businesses in Asia Pacific.
In 2007 he was appointed Vice President of Business Development and a member of the Steering Committee of Fiat Powertrain Technologies, the Engine and Powertrain division of Fiat Group.
At the beginning of 2008 he took on a new responsibility at CNH, the Fiat Group company which manufactures agricultural machinery and construction equipment, of which he was Senior Vice President of Business Development until September 2013.
From October 2009 to January 2011 he was also Senior Vice President for Network Development.
From January 2011 to January 2019 Mr. Nasi held the position of Secretary of the Industrial Executive Council of Fiat Industrial, continuing in the role of Executive Coordinator to the successor Group Executive Council of CNH Industrial.
From September 2013 until January 2019 he was President Specialty Vehicles of CNH Industrial.
From April 2019 he serves as Chairman of the Board of Iveco Defence Vehicles and Director of the Board of CNH Industrial.
From November 2019 he is member of the Advisory Board of Lego Brand Group.
From June 2020 he is Chairman of the Board of Comau and sits on the Board of GVS S.p.A. He is a Director of Giovanni Agnelli B.V.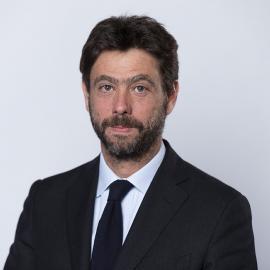 Andrea Agnelli
Non-Executive Director
Andrea Agnelli is the Executive Chairman of Juventus Football Club S.p.A. since 19 May 2010, and Chairman of Lamse S.p.A., a holding company for which he is a founding shareholder since 2007.
Born in Turin in 1975, he studied at Oxford (St Clare's International College) and Milan (Università Commerciale Luigi Bocconi). While at university, he gained professional experience both in Italy and abroad, including positions at Iveco-Ford in London, Piaggio in Milan, Auchan Hypermarché in Lille, Schroder Salomon Smith Barney in London and, finally, Juventus Football Club S.p.A. in Turin.
He began his professional career in 1999 at Ferrari Idea di Lugano, where he was responsible for promoting and developing the Ferrari brand in non-automotive areas. In November 2000, he moved to Paris and assumed responsibility for marketing at Uni Invest SA, a Banque San Paolo company specialising in managed investment products. From 2001 to 2004, Mr. Agnelli worked at Philip Morris International in Lausanne, where he initially had responsibility for marketing and sponsorships and, subsequently, corporate communication.
In 2005, he returned to Turin to work in strategic development for IFIL Investments S.p.A. (now EXOR N.V.). He joined the board of directors of IFI S.p.A. (now EXOR N.V.) on 25 May 2006.
Mr. Agnelli is a Director of Giovanni Agnelli B.V., a member of the board of directors of FIAT S.p.A. (now Stellantis N.V.) and a member of the advisory board of BlueGem Capital Partners LLP. Since March 2017 he is the President of "Fondazione del Piemonte per l'Oncologia".
He has served as a board member of the Serie A National League of Professionals and board member of The Foundation for General Mutuality in Professional Team Sports from 2014 to 2017.
From 2012 to 2021, he was a member of the Executive Board of the European Club Association (ECA), which he served as Chairman from September 2017. Between 2015 and 2021, he held the position as ECA representative at the UEFA Executive Committee.
In April 2021, he assumed the position of Vice President of the Super League, of which Juventus is a founding member.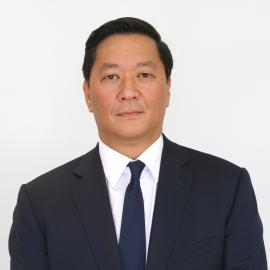 Joseph Y. Bae
Non-Executive Director
Joseph Y. Bae (New York) joined KKR in 1996 and is its Co-Chief Executive Officer. Prior to his current position, he served as Co-President and Co-Chief Operating Officer from 2017 to 2021, and he has been a member of the board of directors of KKR & Co. Inc., since July 2017. Mr. Bae has held numerous leadership roles at KKR. He was the architect of KKR's expansion in Asia, building one of the largest and most successful platforms in the market. In addition to his role developing KKR's Asia-Pacific platform, he has presided over business building in the firm's private markets businesses, which included leading or serving on all of the investment committees and implementing the firm's modern thematic investment approach. Mr. Bae serves on the firm's Inclusion and Diversity Council.
Prior to KKR, Mr. Bae worked for Goldman Sachs & Co. in its principal investment area, where he was involved in a broad range of merchant banking transactions. He holds a B.A., magna cum laude, from Harvard College.
Mr. Bae is active in a number of non-profit educational and cultural institutions, including co-founding and serving on the board of The Asian American Foundation, serving as a member of Harvard University's Global Advisory Council and serving as a member of the Board and Executive Committee of the Lincoln Center.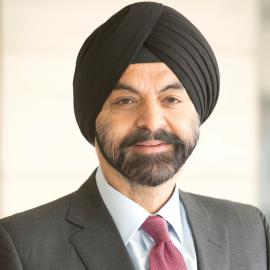 Ajay Banga
Non-Executive Director
Ajay Banga is executive chairman of the board of directors of Mastercard. He moved into this role following 11 years as the company's president and chief executive officer.
Ajay is a co-founder of The Cyber Readiness Institute, chairman of the International Chamber of Commerce and a trustee of the United States Council for International Business. Ajay is a founding trustee of the U.S.-India Strategic Partnership Forum, a member of the U.S.-India CEO Forum and is chairman emeritus of the American India Foundation.
He served as a member of President Obama's Commission on Enhancing National Cybersecurity. He is a past member of the U.S. President's Advisory Committee for Trade Policy and Negotiations. He was awarded the Padma Shri Award by the President of India in 2016, the Ellis Island Medal of Honor in 2019 and the Business Council for International Understanding's Global Leadership Award. He is a fellow of the Foreign Policy Association and was awarded the Foreign Policy Association Medal in 2012.
Ajay is a member of the Weill Cornell Medicine board of fellows. In addition, Ajay serves as a director of Dow Inc. and is a member of its compensation and governance committees. Prior to Mastercard, Ajay served as chief executive officer of Citigroup Asia Pacific.
During his career at Citigroup, he held a variety of senior management roles in the United States, Asia Pacific, Europe, Middle East and Africa. He also oversaw the company's efforts in microfinance.
Ajay began his career at Nestlé, India, where for 13 years he worked on assignments spanning sales, marketing and general management. He also spent two years with PepsiCo, where he was instrumental in launching its fast food franchises in India as the economy liberalized.
He is a graduate of Delhi University and the Indian Institute of Management, Ahmedabad.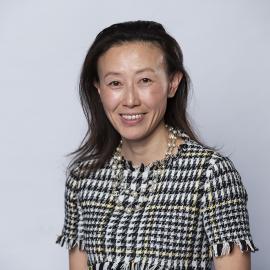 Melissa Bethell
Non-Executive Director
Melissa Bethell is a Partner at Atairos, an investment fund backed by Comcast NBCUniversal, where she is the Managing Partner of Atairos Europe.
Ms. Bethell was previously a Managing Director at Bain Capital for over 18 years and member of the senior leadership team responsible for strategy setting, fundraising and portfolio management. Prior to joining Bain Capital, Ms. Bethell worked in the Capital Markets group at Goldman Sachs & Co., with a focus on media and technology.
Ms. Bethell is a non-executive director of Tesco plc and Diageo plc. Ms. Bethell previously held non-executive director positions at Samsonite, Worldpay and Atento.
Ms. Bethell has a MBA with distinction from Harvard Business School and received a BA with honours in Political Science and Economics from Stanford University. Melissa was born in Taiwan, educated in America and is now a British national.
Marc Bolland
Senior Non-Executive Director
Marc Bolland was born in the Netherlands in 1959 and graduated with an MBA from the University of Groningen in the Netherlands. In November 2011, he was awarded an Honorary Doctorate from the University of York, in the UK.
He began his professional career at Heineken N.V. in 1987 as a Management trainee. During his first 14 years he occupied several international management positions. He served as an Executive board member of Heineken N.V. from 2001 to 2006 and as Chief Operating Officer of Heineken N.V. from 2005 to July 2006.
In 2006 he was appointed as Chief Executive Officer of WM Morrison Supermarkets plc, where he led the turnaround after the acquisition of Safeway plc until April 2010.
In May 2010 he joined the board of Marks and Spencer plc was Chief Executive Officer until April 2016. He led the transformation of Marks and Spencer to become a Multi-channel, General Merchandise Retailer and developed the Food business with industry leading growth.
In September 2016 he joined the Blackstone Group International Partners LLP as Senior Operating Partner and Chairman Europe.
He is currently a Non-Executive Director of the Coca-Cola company board, Atlanta USA. He is a Trustee of the Royal Collection Trust and the Chairman of the Royal Collection Trust Strategic Development Committee. He is Vice President at Unicef UK. He was elected Vice Chairman of the Consumer Goods Forum in 2014. He was appointed by HRH Prince Wales his personal National Ambassador and was appointed by the Prime Minister as a British Business Ambassador.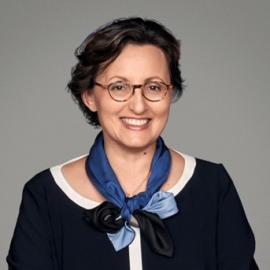 Laurence Debroux
Non-Executive Director
Laurence Debroux was born in France in 1969 and graduated at HEC (Ecole des Hautes Etudes Commerciales) Paris.
Mrs. Debroux was member of the Executive Board and CFO of Heineken N.V. from April 2015 until April 2021. Before joining Heineken she had been Chief Financial and Administrative Officer and a member of the Executive Board of JCDecaux since July 2010. Prior to this, Mrs. Debroux spent 14 years with the global healthcare company SANOFI where she held various executive positions including CFO and Chief Strategic Officer.
Mrs. Debroux began her career in investment banking. She has had Executive responsibility for Global functions such as Strategic Planning & Business Control, Tax & Financial Markets, Business Development, Financial Processes & Internal Control, Accounting & Reporting, Procurement and Information Systems.
Mrs. Debroux is presently also a member of the Board of Directors of HEC (Ecole des Hautes Etudes
Commerciales) Paris and an independent Board member of Novo Nordisk A/S.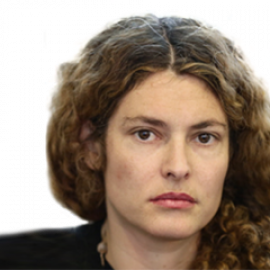 Ginevra Elkann
Non-Executive Director
Ginevra Elkann was born in London in 1979 and she has lived in the UK, France and Brasil.
She graduated in Visual Communication at the American University of Paris and completed a Master in Film Making at the London Film School.
Ginevra Elkann is President of Asmara Films, a film production company founded in 2010.
Since 2011 she is the President of Pinacoteca Giovanni and Marella Agnelli. She sits on the Boards of Christie's, Fondation Cartier and UCCA in Beijing, China. Mrs. Elkann also sits in the Board of Trustees of the American Academy in Rome. In April 2021 she has been nominated new board member of Christian Louboutin SAS.