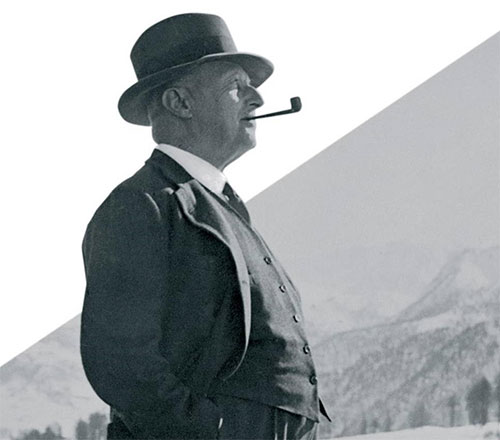 Our Photo Album
Our origins trace back to the end of the 19th century, when Giovanni Agnelli founded Fabbrica Italiana Automobili Torino, or FIAT. He led the company over the decades by innovating, expanding internationally and investing in new industries. In 1923 he acquired the football club Juventus, founded a few years earlier in Turin. It marked the beginning of the longest uninterrupted ownership of a sports franchise in the world. In recognition of his achievements, Giovanni Agnelli was awarded the highest honour of the Italian parliament, becoming Il Senatore.
In 1927, he established Istituto Finanziario Industriale, or IFI, a holding company that brought together his shareholdings in Fiat and other sectors including food (Cinzano), consumer goods (Società Anonima Manifattura Pellami e Calzature), financial services (Sava), airlines (Società Aviolinee Italiane), industrials (RIV, Vetrocoke, Società Idroelettrica Piemontese-SIP) and real estate (Sestriere). At around this time, he also acquired La Stampa, one of the most prestigious Italian daily newspapers.
Industrial development and acquisitions went hand in hand in the years that followed. Fiat was not only launching successful cars, including the famous Topolino, it also made heavy engines for the navy and built a variety of planes, trains, tractors and lorries (a strategy called "Earth, Sea and Sky"). IFI, meanwhile, acquired companies in the food and cement sectors.
The rapid expansion was interrupted by the war, but post-war reconstruction began a new cycle of investments and development. Istituto Commerciale Laniero Italiano (later renamed IFIL) was acquired and IFINT (IFI International) was established in 1964 to bring together the group's international investments. In 1969, an agreement with the race-car entrepreneur Enzo Ferrari heralded the beginning of a partnership between the two families that saw the famous "Prancing Horse" become one of the most admired brands in the world.
The group companies flourished. In the 1990s, more world-famous names were added to the portfolio, including Chateaux Margaux, Club Méditerranée, and the iconic Rockefeller Center in New York City. By the end of the century, IFINT acquired Exor Group and extended its reach globally with investments in Asia.
The new millennium, however, began with a business crisis at Fiat. The Agnelli family responded by changing the leadership and injecting new capital, which set the stage for the company's turnaround and a merger with Chrysler to create FCA.
At the same time, work began to simplify the group structure and shape its current profile: Exor became the sole holding company for all the group's companies, completed the acquisition of PartnerRe (one of the world's leading reinsurance firms), and acquired a substantial shareholding in The Economist (among the world's most-respected media companies).
A century on from the founding of Fiat, Il Senatore's entrepreneurial spirit and financial discipline are as alive as ever. It drove us to build great companies. And it continues to guide us in everything that we do.